InPact, through its affiliated companies, is the trusted advisor of a community of large and international asset owners (Pension Funds, Insurances, Family Offices, Foundations & Endowments) combining more than $1.5 trillion of aggregated assets.
We are a focused team with a large network and decades of experience in alternative investments. We have developed a proven collaborative process enabling our clients to efficiently invest in private markets (private equity, private debt, real estate and infrastructure) and other active investment strategies.
Our aim is to create collective value on financial returns, together with an enhanced governance and a positive impact.
We are a B Corp certified company.
The InPact Community is composed of more than 35 asset owners around the world:

Since 2016, we have selected over 15 different investment managers across various alternative asset classes: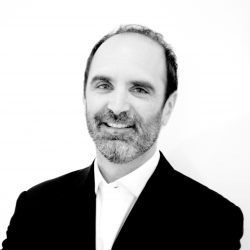 Antoine founded InPact in 2015.
From 2011 to 2015, he was a Partner and Global Head of Business Development & Solutions at UBP Alternatives (formed through the acquisition of Nexar Capital Group).
Before this, from 2001 to 2011, Antoine was a Partner and Head of Business Development & Solutions of the Hedge Funds Division at Unigestion.
He started his career at Natixis where he became Head of Structuring and Sales of Equity Derivatives in 2000.
He holds a BA in Finance from the University of Louisiana and speaks French and English.
Nicolas founded Swan Capital, a Zürich based alternative investment boutique, in 2017, before merging business and resources under InPact Partners in 2018.
Before this, he spent 20 years in Investment Banking in management functions across Global Markets, including 18 years at Credit Suisse where he lastly headed their Risk Solutions Group as Managing Director based in Zürich.
Nicolas is an Alumni from Singularity University, holds a Master's degree in Banking & Finance from the European Business School – Regent's University in London and speaks French, English and German.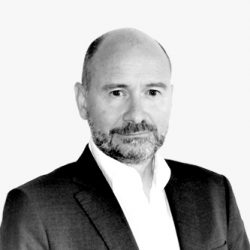 Vittorio joined InPact Partners in 2019, after five years at EFG International where he was an Executive Committee member in charge of Compliance and Regulatory matters for the Group and the Swiss bank.
After a career in auditing and consulting for financial services firms with PwC in Geneva, Hong-Kong, Paris and London, he specialized in Compliance and Operational Risk management, first at Goldman Sachs in Switzerland, then at Unigestion.
He is a Fellow Chartered Certified Accountant (FCCA) and holds a BA in Economics from University of Geneva. He also completed various regulatory qualifications for NASD and FSA and speaks French, English, Italian and German.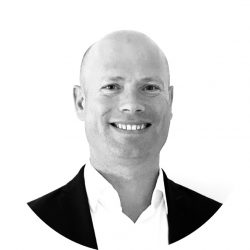 Remi joined InPact Partners in 2023, after fifteen years at Unigestion where he was a partner and CEO of Unigestion Asset Management Canada Inc. Based in Toronto and then New York, he led the business development of Unigestion in North America from 2017 to 2022 with a focus on Private Equity and Liquid Alternatives.
Before this, Remi spent 8 years at ADI, a Paris based alternative asset manager specialized in arbitrage strategies, seeding and funds of hedge funds in partnership with Lombard Odier.
He holds a Master in Finance from NEOMA Business School as well as various qualifications for FINRA and speaks French and English.