Institutional Investors and the Energy Transition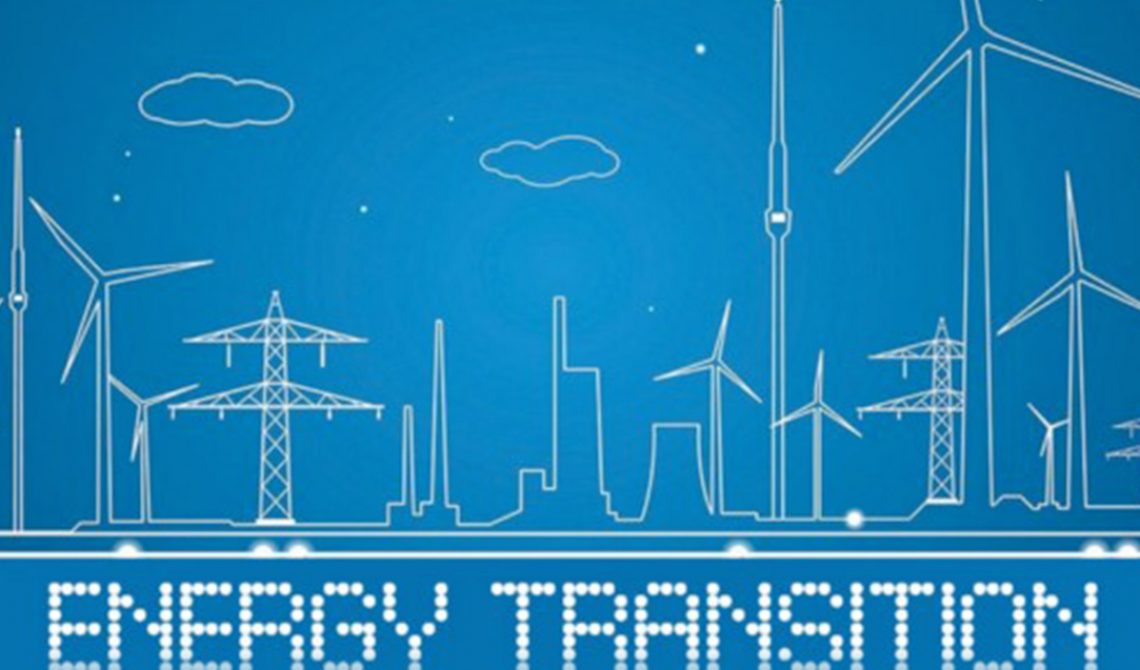 On December 12th, 2017, local, regional and national leaders met in Paris for the One Planet Summit to renew the commitments made two years earlier at the Paris Climate Conference. The goal for French President Emmanuel Macron, the organiser of the summit, was clear: show that despite President Donald Trump's unilateral withdrawal from the Paris Agreement, the world remained united in its goal to curb global warming. In other words, make clear that energy transition is now globally embraced and irreversible.
The concept of energy transition refers to a global structural change in the production of goods and services, and in energy consumption. It is typically seen as a three-pronged process, involving curbing fossil fuel consumption, expanding the use of low-carbon energies and improving energetic efficiency. The goal is to reduce greenhouse gas emissions and limit global warming, with a target set at 2°C above preindustrial levels.
Accordingly, state regulation — hard law — is steadily increasing to deliver on these commitments. Most developed states have implemented carbon pricing systems and new standards that are revamping entire sectors, from real estate to transportation. Even emerging countries, such as India and China, now view the energy transition as a strategic priority and are fully committing to curbing carbon emissions and supporting green alternatives to fossil fuels.
The private sector too is setting up its own climate-related norms to supplement state regulation. Non-Governmental Organisations (NGOs) have been followed by an increasing number of prominent investors that have understood the vital role of involving finance in the energy transition. The Institutional Investors Group on Climate Change (IIGCC), launched in 2012, gathers 150 of the world's most influential investors, including major asset managers such as BlackRock, insurers such as AXA and institutional investors such as CalPERS. It took an active part in the Paris Climate Agreement and the One Planet Summit. The latter summit saw the launch of the Climate Action 100+ Coalition, whose members manage over $30 trillion in assets. The Coalition has pledged to disclose a list of the public companies that are most reluctant to embrace the energy transition and openly advise against investing in them. Given the clout of the Climate Action 100+ Coalition, such soft law is likely to prove coercive, and will force institutional investors to abide by it.
As the effects of global warming are becoming increasingly blatant and the commitment from both public authorities and the private sector is growing, investors should acknowledge that the trend of expanding regulation is irreversible. The main risk for institutional investors is now to remain passive and not adapt to this new standard. Indeed, their portfolios are becoming vulnerable to a change in regulation that will swiftly decrease the value of non-climate-friendly assets.
The first step for investors is thus to acknowledge the rise of non-financial, climate-related risks. Regulation is the key factor as it is set to impact all asset classes in a portfolio — stocks in polluting companies, commodities, energy-inefficient real estate, etc. The risks of ignoring the energy transition, however, are much broader. As scientists now agree that climate change has entailed a rise in natural catastrophes such as floods and hurricanes, investments in infrastructures and insurance-linked securities are becoming increasingly prone to physical risks. In addition, as customers, stakeholders and potential employees are more aware of the effects of global warming, there is a growing reputation risk in ignoring the energy transition. This becomes particularly significant as millennials are more likely than their predecessors to choose their employer depending on the sense of purpose they feel they are given.
Adapting to the energy transition requires that investors assess their portfolio's exposure to climate-related risks. In this regard, investors can rely on the increasing availability of data and benchmarks. Granted, specialised carbon rating is still a nascent industry and climate still accounts for a minor portion of global ratings by entrenched financial rating agencies. This is largely due to the fact that the horizon for financial risks is much shorter than that for climate-related risks — what former Governor of the Bank of England Mark Carney calls the tragedy of the horizon. However, a rising climate awareness and increasing availability of carbon related data are bringing about steady change in the industry. Assessing the exposure allows investors to mitigate risks by underweighting the riskiest assets in their portfolios, and in some cases fully divesting from entire sectors.
As a result, investors should anticipate future regulation by adapting their strategies, i.e. setting up climate-friendly portfolios. This will not only largely mitigate climate-related risk, but also provide new opportunities in expanding, climate-friendly sectors. Renewable energies, energy efficiency and new energy vehicles (NEVs) are the sectors that benefit most from the energy transition. In this regard, investment opportunities span across all asset classes. Fixed income securities are witnessing the emergence of "Green Bonds," while equity in a rising number of start-ups has the potential for high returns. Finally, investments in infrastructure are benefiting from the increasing commitment of public authorities, most notably through public-private partnerships (PPPs).
Against the backdrop of increasing climate risks, investors have much to lose in refusing to adapt to the new standard. Conversely, given the swift rise of climate-friendly sectors that are revamping the global economy, they have much to gain by fully committing to the energy transition.
For more information, please send us an email to contact@inpactpartners.com